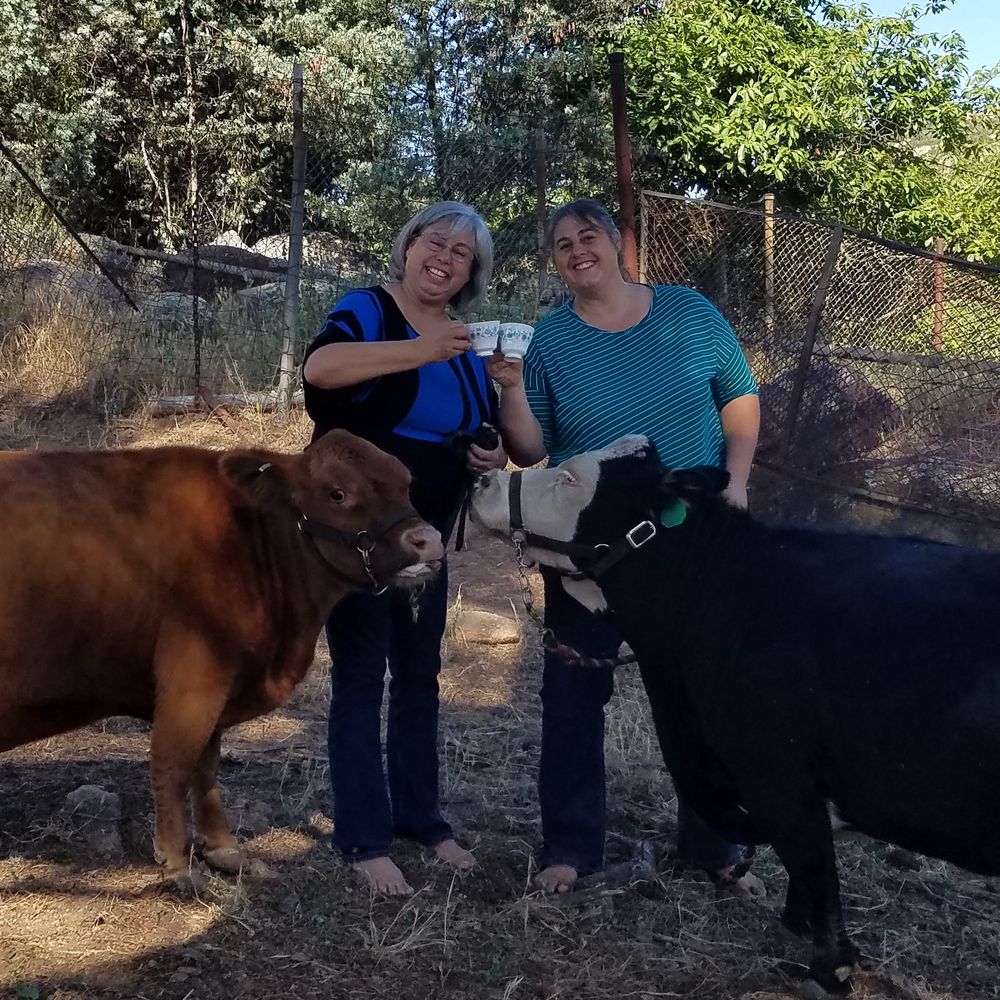 An idea… two sisters… and a pot of tea.
This was the setting for the birth of Tea Cup Cattle.
Mary, a mom of many children (nine to be exact), and a lover of big dogs debated her youngest sister Elizabeth (mom of none, enthusiast for little dogs, five to be exact) over the ideal tea. Mary had a preference for green loose leaf tea while Elizabeth favored a bolder mate tea and insisted that green tea tastes like grass; Mary noted that mate tea tastes like boiled tree bark. The debate continued.
How the conversation morphed to the subject of cows is still a mystery…
Regardless, the sisters soon found themselves both wishing that there was such a thing as a small cow. Each with quite different purposes in mind.  Mary (whose family finds themselves always in need of milk) pondered how nice it would be for a milk cow to be smaller and easier to control.  Elizabeth (who regards milk as a toxic liquid) lamented over all the green grass in her orchard that went to waste!
There had to be a better way…
To the sisters' delight, they found that there is such a thing as miniature and even micro-miniature cows!  The sisters, although different in many ways, set out together on a mission; to bring Micro-mini cows into their family's lives.
 And so, in the beautiful back hills of Southern California, the journey began……